In 2019 I painted at a jam in Hull with some local lads and a whole load of national talent. Around the corner from me someone who I would go on to stay in touch with to this day (let's call her M) painted up a set of ladders and rocked her wall patiently. We got talking amongst a beer and deafing tunes and it seemed we had similar takes on the arts etc
Well it turns out that M, recommended our professional services to someone online (impeccable taste, thanks again!) and earlier this year We are Culla (google them) were approached by an architect (let's call him O) who illustrates too. O was looking to commission us to produce a set of screenprints for none other than NTS radio's Charlie Bones from The Do!! You!!! Breakfast Show w/ Charlie Bones. 
Now, when we ran the store back in the day I would give some airtime (albeit limited) to some of the delights that NTS produced and was one of the UK's streetwear stores that stocked the Carhartt x NTS radio collabs too so I'd say I've always been an advocate of their offering. So when we were presented with this job I was excited to say the least!
To understand more about the man behind this job I figured I'd use the vast amount of time that awaited me painting a series of murals to listen to as much as possible to get more of a flavour.
My verdict.
Excellent ✓
It's a varied show with a broad selection, all kept within the realms of chill and downtempo genres. It reminded me of some parts of Radio 6. There are some great days and some not so great days but it's main focus is all about the music, regardless if some doesn't suit my tastes alot did.
Highly recommended. Go check in… [hit the Mixcloud icon link below for more shows]
3 colour Screenprint came out rad too… sold out in no time!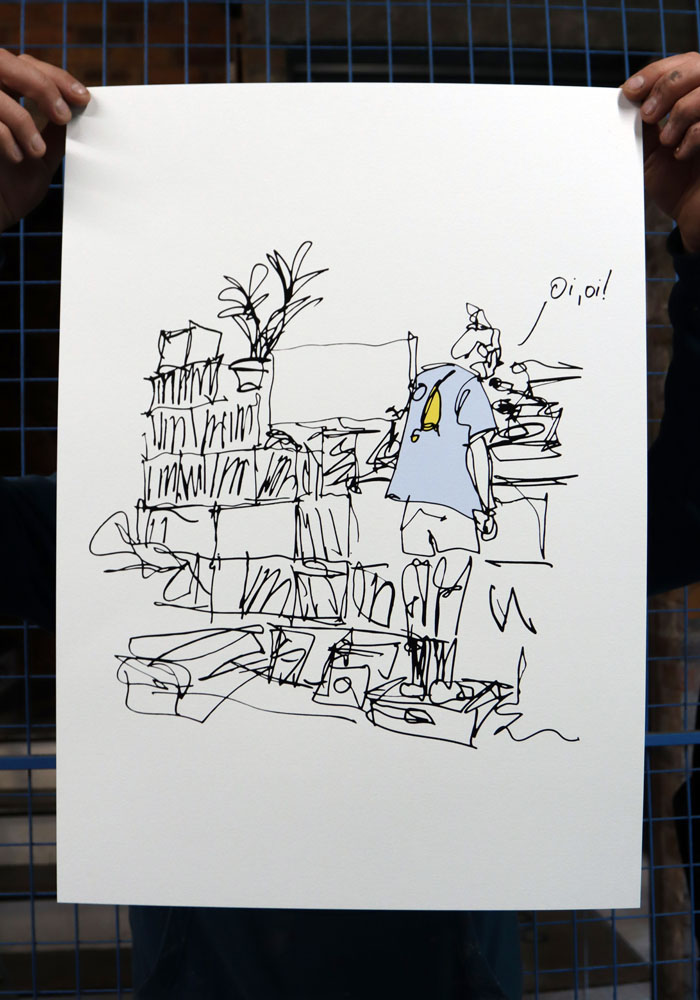 ***Update***
Since posting this Charlie quit on air and has set up his own thing, same format as NTS but you can check his daily show out via his personal site.