I've been asked by a few close friends "Do I intend on discussing graffiti on my website?". The answer is yes, I've just not got round to it yet, until now. 
Something that's kept me interested in Graff culture is printed ephemera, pictures definitely, as they're tangible but more than anything are the mags on offer. I can honestly say that although this isn't a popular belief and something that most people will think I'm absolutely mad for stating, is that graff movies do absolutely nothing for me :: What a fucking toy I hear the crowds mutter::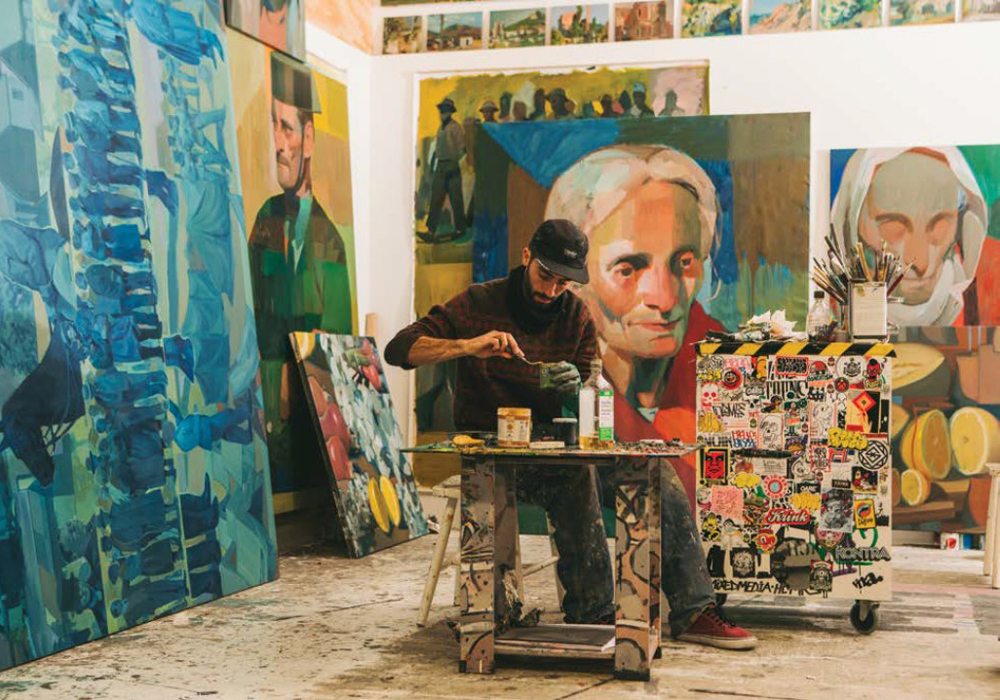 People love to go on about the soundtrack to Dirty Hands and how iconic it was, I just hear lo-fi jungle over the grainiest hard to decipher footage. I get it though, it's merely testament to what was available back then, plus it was all underground, which I love, but I find it impossible to relate to. For a very long time, coming from the middle of England, I lusted after that acceptance. To respect what I felt would make others respect me and my work. It just never ever clicked. 
I believe that it was the legend LC who first influenced me with collecting mags and D who would go on to get me hooked to zines. The thing that reading material maintains that video edits remove is the sense of mystery that engulfs the sport. Even though it could just be a voice over and a muffled one at that, it would immediately end any initial thoughts about a writer I'd formed in my mind, once the illusion breaks it's never the same. The written word maintains that illusion and so their persona, the way I read and thus the image that's formed in my mind (much like yours, of me, right now reading this) is kept true and so the baddest of writers conducting an interview in a graff mag can still be the same antihero's they once were in my head. I rate that!
I've spent the past twenty years now buying into said reading material and I've literally binned, swapped, donated or sold dozens upon dozens of publications. The snob in me will admit openly, it wasn't just because they had served their purpose, it was because they were fucking trash. Without getting into what I hate about them I'd rather just discuss briefly what I feel makes something great and in turn something I love and/or cherish. 
A well considered layout is the starting point for me. Alot of writers aren't good designers, they're writers so when they create an editorial they try and sprawl content around a blank canvas as they do a wall. I enjoy graff zines and it's content to be as considered as a location would be to a seasoned writer. Someone who isn't scared of the negative space and who embraces the idea of less is more. I'd rather see 48 balanced pages of great content over 24 rammed to fuck pages of visual noise just because the publisher is too tight to wait until they have the extra money needed for the larger pagination option to release the mag and yet when they do 8 of the pages are full page adds of sponsors who I'm never going to shop with (rant over).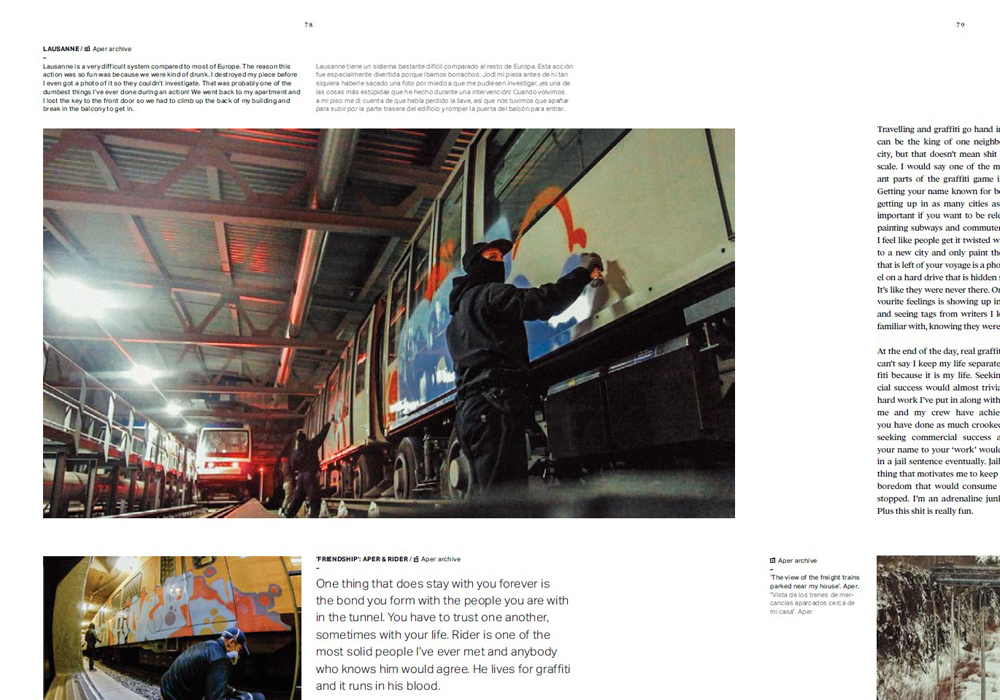 Montana colors aka Spanish Montana aka MTN have really cracked a solid working formula for me. In 2018 they released their publication Tramontana Magazine. Together CEO Jordi Rubio and Tramontana Director Antonio G. Mora came correct with all aspects of the mag's art direction, it's research team, interviews, global scene spotlights and writers to the design and of course immense quality. On top of all of these things, it's 100% free from MTN suppliers, however to obtain a copy you've got to act fast as they're limited in numbers (some older issues can be found on ebay but naturally you'll have to pay for them). 
Having said that, for those of you who may have missed them, MTN released the first two issues as PDF's which you can download below for free as a way of me spreading the good word and keeping great shit in circulation!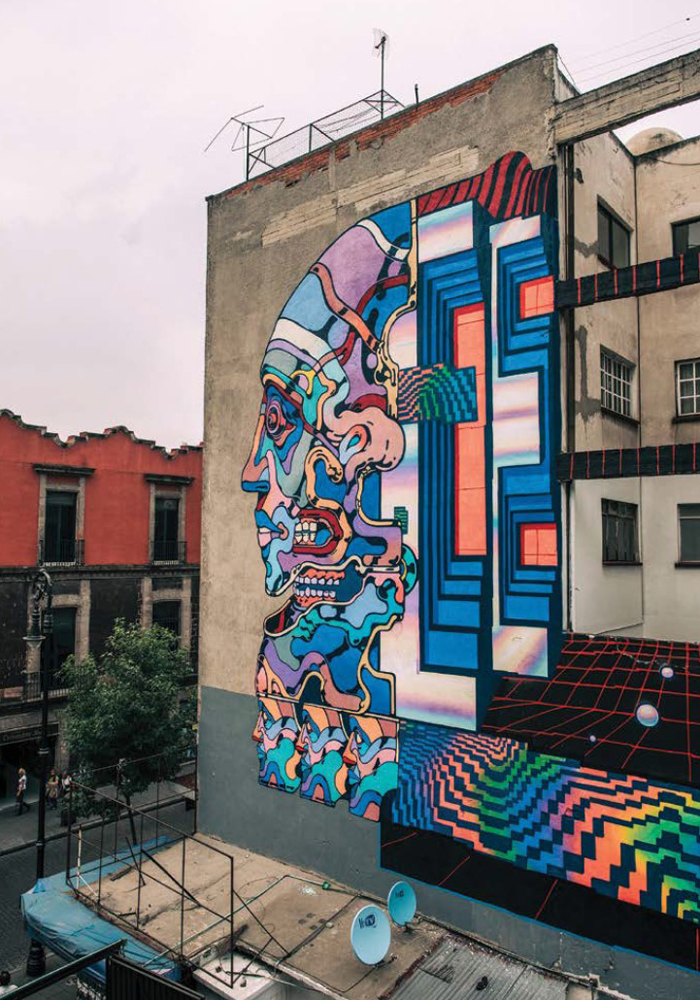 From writers such as ARYZ through to RIME, to artists like DULK through to OS GEMEOS, Tramontana mag's variety is as broad as it's reach. One to watch definitely, one to collect absolutely.
I'd love to hear your thoughts on this, hit me up.
Click the images below to save/read.